Customer Journey of Digital Transformation
Digital transformation marks a fundamental change in several areas of the business. The benefits of digital transformation came to the fore during the pandemic. Since then, businesses have begun focusing more on this aspect. #KyrosTechnologies have been at the forefront of providing digital enabling services. Their association with #NipponPaint has resulted in a long and valuable partnership.
#Kyros #Nippon #Customer Journey
The SOW (statement of work) signing ceremony for the prestigious digital transformation project with #NipponPaint was a proud day for us at #KyrosTechnologies. The event heralded a strategic relationship with Nippon as the digital enabler.
The SOW book was presented by Mahesh Anand (President, Nippon Paint India) to Sridharan.R (Founder & Chairman, Kyros Technologies). Other members from the Nippon team were Vishnu S (Head-Digital Transformation, Nippon Paint India), Subash Gaijes (Senior Vice President – Finance, HR and IT, Nippon Paint India) and Prithika Devi. A (Business Analyst, Kyros Technologies).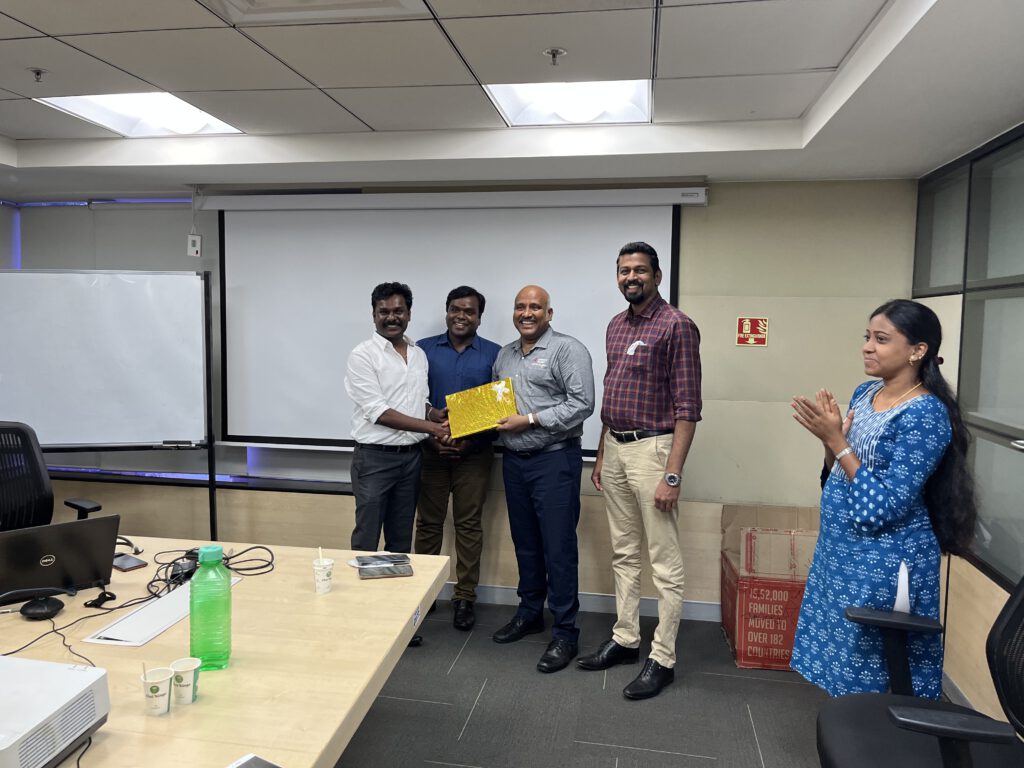 Kyros plays a vital role on Technology enablement that touches the core business growth components and increases their business value.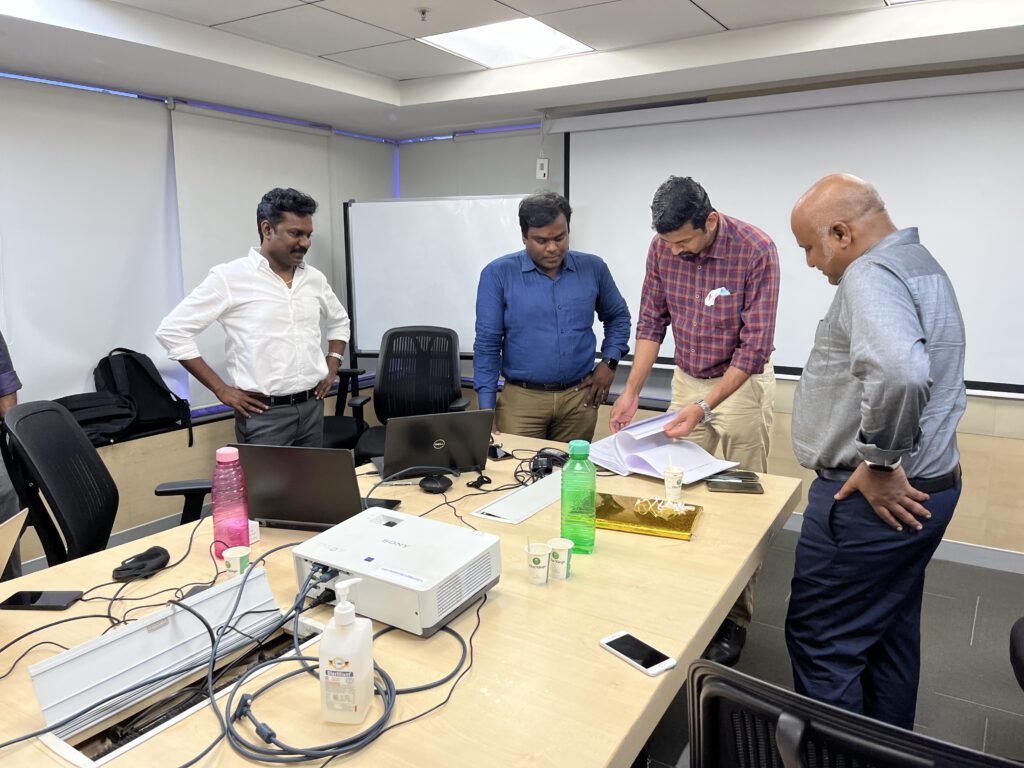 #Kyros #Nippon #Customer Journey
A few days later, a team lunch was held at Barbeque Nation at Bergamo Mall, Nungambakkam, Chennai for Project Kickoff.